---
March 20 – 21, 2019 [5779]
The Purim story
is told in the Scroll of Esther (
M'gillat Esther
), named for a Jewish woman who becomes Queen of Persia and puts herself in jeopardy by approaching the king without being summoned, in an attempt to save her fellow Jews from extermination. In addition to Esther, other key figures in the Purim story are King Achashverosh (ruler of Persia), Vashti (Queen of Persia before Esther; Vashti is dethroned because she refuses to entertain the king's guests at a banquet), Mordechai (a Jew who prevents a plot to kill the king; Mordechai also is Esther's cousin, who brings her to the king's court) and Haman (the prime minister of Persia, who convinces the king to kill all of Persia's Jews). In the end, Esther reveals to King Achashverosh that she is a Jew, and she begs him to show mercy to her people; Achashverosh issues a decree allowing the Jews to defend themselves, which they do and ultimately defeat their Persian attackers; Haman is hanged; and Mordechai becomes the new prime minister.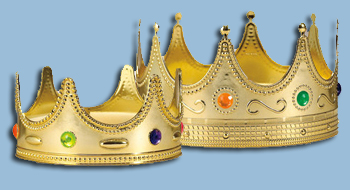 ---
View Celebrate Purim! for
ideas on how to make your own
Purim celebration more special.
Find hamantaschen recipes,
holiday songs, suggested reading
and much more!
---
In many cases, Purim is celebrated with a spirited reading of the
M'gillat Esther
, which includes booing or sounding of a
grager
(noisemaker) whenever Haman's name is mentioned; by dressing in costume (a custom borrowed from pagan carnivals); eating
hamantaschen
(three-cornered pastry with poppy seed, apricot and prune fillings, which some believe symbolize Haman's three-cornered hat); and giving
mishloach manot
(gifts) and charity to others, as a reminder that
tzedakah
is a religious duty in all circumstances.
A NOTE ABOUT PURIM AND TEMPLE EMANU-EL:
The Zionist women's organization Hadassah (the Hebrew name for Esther), envisioned by Jewish leader Henrietta Szold, held its founding meeting in the vestry rooms of Temple Emanu-El's former location at 43rd Street and Fifth Avenue on Purim 1912. Originally, 38 women subscribed as members of the Hadassah Chapter of the Daughters of Zion, which eventually was supplanted by the name Hadassah.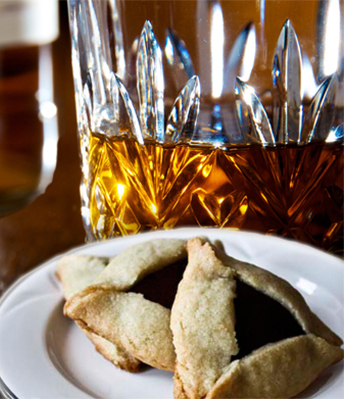 ---
Read journalist Abigail Pogrebin's account of how
she spent
Purim 5775,
including a visit to Temple Emanu-El for our Megillah reading with a twist »
---
Back to Holy Days & Festivals