---
Each spring, Temple Emanu-El helps more than 200 young ladies
in the New York City area to shine at their spring proms.
Project Prom will take place at Temple Emanu-El on
April 17 and 18, 2018.
In partnership with Park Avenue Synagogue,
we will provide a "boutique" shopping experience aimed at outfitting more than
250 low-income New York City high school girls for their proms.
The girls who attend Project Prom are recommended by their guidance counselors or parent coordinators and come from public schools around the city as well as several other community organizations that Temple Emanu-El works with regularly. Last year, we hosted girls from Liberty High School, Manhattan Bridges High School, Hunter's College Now program, Foster Pride, High School for Fashion Industries, among many others. One of the most important goals of this event is to enable the girls to shop, along with volunteer "personal shoppers," so that they may experience the excitement of getting ready for the prom and celebrate their achievements. To make Project Prom a success again this year, we are seeking donations of special-occasion dresses, shoes, accessories and cosmetics.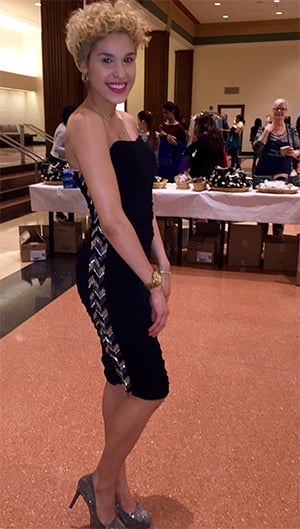 There are three easy ways for you to participate:
• Drop donations at Emanu-El's 65th Street lobby
through
April 16, 2018
.
• Help set up on the day before the sale starts
(April 17, 2018, from 11 AM to 4 PM)
.
• Assist girls with dress selection during sale days
(April 18 and 19, 2018, from 11 AM to 6 PM)
.
Please help us to place as many smiles as we can on these
young women's faces and to make their prom experiences
memorable ones.
Note: All donations to Temple Emanu-El's Project Prom are tax deductible. Please provide a detailed inventory of items to us, and we will provide a letter for tax purposes. Donations should be delivered to: Temple Emanu-El,
One East 65th Street, New York, NY 10065, Attn: Tikkun Olam.
QUESTIONS?
Contact the
Tikkun Olam Committee
.
Back to Volunteering