---
In the early morning of November 9, 2013,
Typhoon Haiyan made landfall in the Philippines.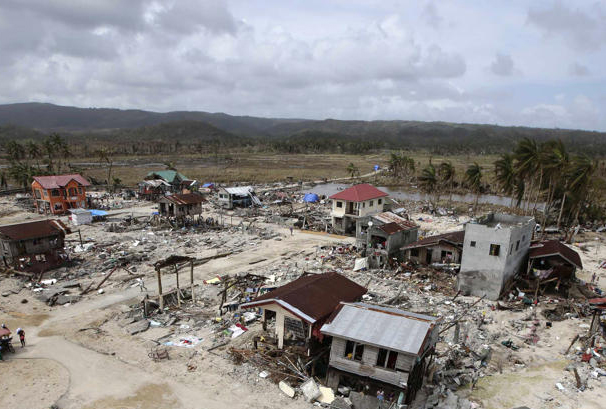 The typhoon, one of the strongest storms in recorded history,
the equivalent of a Category 5 hurricane, displaced hundreds of thousands of people throughout the Philippines, Southeast Asia and the region's Pacific Islands. It caused widespread damage to the Philippines. Especially hardest hit was the central city of Tacloban; initial accounts indicate that as many as 10,000 lives have been lost. Authorities and aid groups are struggling to deliver safe drinking water, food and life-saving supplies to disaster zones.
Temple Emanu-El's Religious School conducted a special one-week, emergency collection in response to the typhoon. Students raised $1,008.30 to support relief efforts through the American Jewish Joint Distribution Committee.
Those wishing to make personal donations for relief can do so through the following agencies:
American Jewish Joint Distribution Committee
URJ Disaster Relief Fund
Our thoughts and prayers are with those affected by the disaster.
Back to Tzedakah