---
Shabbat Shira (the Sabbath of Song) is celebrated
on the Sabbath of the Torah portion B'shalach.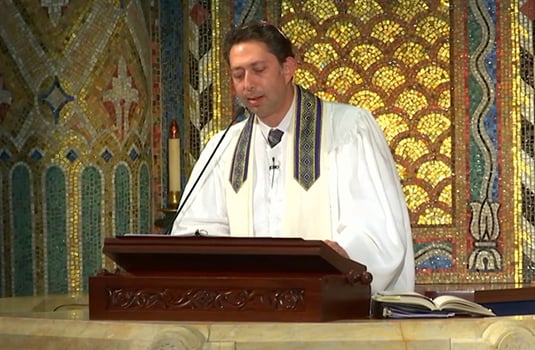 At Temple Emanu-El,
we rejoice during
Shabbat Shira
with beautiful music and
express our gratitude for the miracle that occurred when Moses and Miriam led the Israelites
out of Egypt and across the Red Sea. Please join us on
Friday, January 26, 2018
for our next service.
In 5777, Cantor Glazman expanded our musical team to include a large ensemble of instrumentalists. Our "modern-day timbrel" was joined by horns, strings and a first-rate
rhythm section. We had more than 30 musicians on our
bimah
, and we set ancient words of
prayer to a modern, musical, Motown prayer service called "Soul on the Seventh Day."
Listen to the musical selections here »
Stay tuned for what 5778 entails. This service is open to all members of our
community, including our Religious School families and Saviv young professionals.
A festive
Oneg Shabbat
follows.
---

Launch the audio player to listen
to previous Sermons in Song.
VIEW THE PRINTED PROGRAMS:
Back to Musical Events