---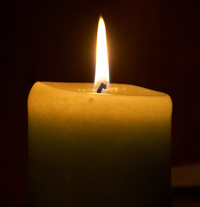 The following prayers can be offered by members of the family...
---
PARENTS PRAYER
Into our hands, O God, You have placed Your Torah, to be held high by parents and children and taught by one generation to another.

Throughout the ages, whatever has befallen them, our people have remained steadfast in their loyalty to the Torah and its teaching of justice, freedom and peace. It was carried into the world on the arms of parents, that their children may not be deprived of their birthright.
On this day O Lord, we pray that our son/daughter/children always will be worthy of this inheritance. May he/she/they take its teaching into his/her/their heart (hearts), and may he/she/they in turn pass it on to his/her/their children, and those who come after him/her/them. May he/she/they be a true son/daughter/children of Israel, striving for wisdom and truth, for justice and peace. May he/she/they labor always to bring nearer the day when the Lord shall be one and His name shall be one.
---
SIBLINGS PRAYER (LONG)
Eternal God and Father: We lift up our hearts to Thee in gratitude for having sustained us in life, preserved us and brought us to this happy day. We ask Thy blessing now upon my brother/sister, Thy child, as in his/her first steps toward maturity, he/she swears everlasting fidelity to the faith of his/her people. Grant him/her strength, that he/she might meet all the challenges and responsibilities that lie before him/her. Let his/her actions and purposes be guided by noble principles and high ideals. May he/she continue to grow in health and in strength, with clean heart and upright spirit.
We ask Thy blessing also upon our parents. They who led us into the world through the gate of life; they who joyfully offered numberless sacrifices for our welfare; they, who carefully sowed the heavenly seed of human virtue in the tender souls of their children — O God, let them enjoy happy and joyous days. Let their names stand long in the Book of Life. Reward them with tranquility of mind, with concord and contentment, with health and cheerfulness, and sustain them long, even long yet in this life of pilgrimage.
Amen.
---
SIBLINGS PRAYER (SHORT)
Dear God: Bless my brother/sister today.
May he/she always be good.
May he/she always be kind.
May he/she always live by your Torah.
Bless our parents.
Give them health.
Give them strength.
Bless us all with peace.
Amen.
---
GRANDPARENTS PRAYER
Our God and God of our Fathers: Thou turnest the hearts of the parents to the children. We Thank Thee, O Lord, for the privilege of parenthood and grandparenthood, which gives supreme meaning and purpose to our existence. We come before Thee now to invoke Thy blessing upon our grandchild ___________________.
Shelter him/her under the wings of Thy protecting love. May his/her soul grow in knowledge and find delight in the worship of Thee. May he/she be dedicated this day to a life of loyalty and goodness, that he/she bring joy to those who love him/her and honor to the household of Israel. Be Thou with him/her now and forever. Help him/her in all his/her ways.
Amen.
---
Back to Bar & Bat Mitzvah