---
A Jewish journey through adolescence, from Egypt to Sinai...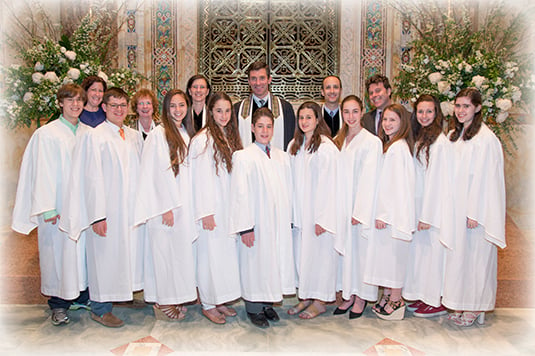 Temple Emanu-El's High School Confirmation Program is led by
Rabbi Joshua Davidson and Emma Kate Lindsay, our coordinator of Youth Learning and Engagement.
We will meet approximately two Sunday mornings
per month to explore such topics as:
• God
• Torah
• Israel
The year culminates with a magnificent
Confirmation Ceremony
in our Fifth Avenue Sanctuary on Shavuot. Standing on the pulpit, leading the congregation in worship, and sharing your beliefs with the community is a rite of passage you'll remember forever.
REGISTRATION INFORMATION
All high school students whose families are members of Congregation Emanu-El may participate in the High School Confirmation Program. To receive a registration form, please contact the Religious School Office at (212) 507-9546. Tuition for 2018-2019 is $1,575. Scholarships are available on a need basis; please contact the Religious School.
Back to Tweens and Teens