---
Families of Fifth and Sixth Grade students are invited to the following events...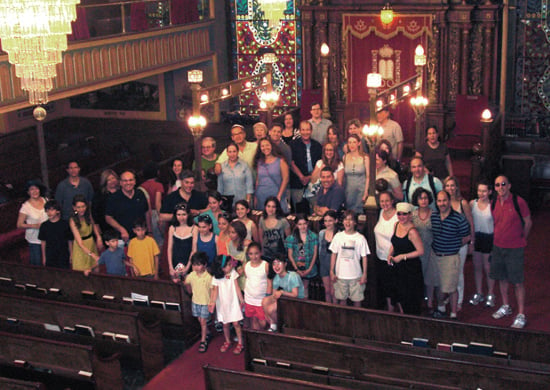 Sixth Grade Trip to The Jewish Museum
Sunday, December 3, 2017 • 9:30 AM to 12 PM
Located on the Upper East Side, the Jewish Museum has a collection of 30,000 works of fine art, Judaica, antiquities, folk art and ceremonial objects, and it is a distinctive hub for art and Jewish culture. Because our Sixth Grade students will be studying the Holocaust in the fall, we will be participating in a program called "Remembering the Holocaust." Students will discuss, interpret, and establish connections between the events of World War II and works of art and artifacts related to the Holocaust.
Register now »
---
Fifth Grade Family Program: One God With Many Names
Sunday, December 10, 2017 • 9:30 AM and Monday, December 11, 2017 • 4 PM
Judaism teaches that all humanity has a common origin and a shared destiny. Yet, each of us has a unique and personal relationship with the Divine. Together we will explore how the names by which we call our God can reflect our beliefs and shape our community.
Register now »
---
Fifth and Sixth Grades Family Bar/Bat Mitzvah Mini-Retreat
Sunday, January 21, 2018 • 12 PM to 3 PM
Come together with other Fifth and Sixth Grade families to reflect upon your
family's goals for this life-cycle event.
---
Fifth Grade Trip to Eldridge Street Synagogue
Sunday, April 29, 2018 • 9 AM to 12 PM
Join our faculty for a unique onsite experience about Jewish immigration
to America and the Lower East Side.
QUESTIONS?
Contact our Program Director of
Faculty and Family Engagement
.
Back to Fifth and Sixth Grade Programs