---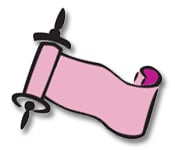 ---

As time went on, Mordechai became more powerful in the palace. People everywhere revered and feared him. And so, on the 13th of Adar when the enemies of the Jews had expected to finish them off once and for all, the exact opposite happened. Throughout the provinces, Jews assembled in their cities to attack anyone who tried to hurt them. No one could withstand them. The Jews wreaked havoc on their enemies, slaying and destroying. And here it just gets gorier. On that day, the 13th of Adar, the Jews killed 500 men in Shushan alone. They also slew Parshandatha, Dalphon, Aspatha, Poratha, Adalia, Aridatha, Parmashata, Arisai, Aridai and Vaizatha—the 10 sons of Haman.

"What more could you wish for, my beloved queen?" asked King Achashverosh.

"That my people can gather again tomorrow, on the 14th of Adar, as they did today, and that 10 stakes will be built for the 10 sons of Haman," she answered.

And so it was done. The sons of Haman were impaled the next day while the Jews of Shushan killed another 300 men. Outside of Shushan, the Jews also gathered to fight their enemies. All together around 75,000 men were slain. Afterwards, the Jews rested, partied, and gave gifts to their friends.

Mordechai and Esther declared the 13th and 14th of Adar a national holiday, and every year afterwards, on the same day and the same month, they would mark the time when life was transformed from grief and mourning to festive joy. Jews everywhere would celebrate with a joyous feast, as well as by giving gifts to their neighbors and presents to the poor.


---

King Achashverosh, Queen Esther and Mordechai lived happily ever after! All is recorded in a long scroll.
Back to Chapter 1