---
A program for girls in Sixth Grade...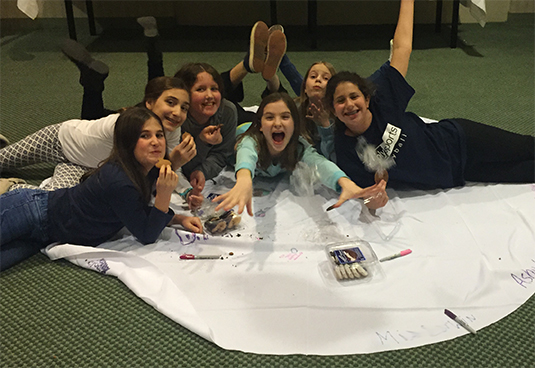 Rosh Hodesh is:
• An ancient Jewish holiday marking the new moon and new month
• A time when Jewish girls and women gather to celebrate
• A "girls only" group that meets monthly to talk, munch, create and have fun
Rosh Hodesh: It's a Girl Thing!
meets one Sunday evening a month. Dinner is served.
(NOTE: There also is a Rosh Hodesh group for girls in Seventh and Eighth grades.)
For more information, contact our
Coordinator of Youth Learning and Engagement
.
Back to Fifth and Sixth Grade Programs