---
The Religious School Student Council has been meeting since 1965.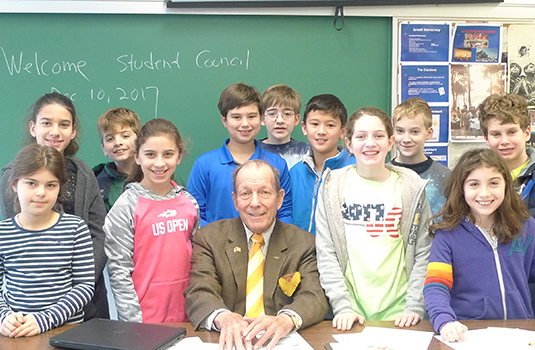 Representatives from each class in grades 4 through 7
serve a one-year term — although several representatives have served more than one term.
Representatives meet approximately once a month. Although Student Council meetings are held on select Sunday mornings, prior to regular class sessions, we are glad to note that delegates are not just from the Sunday session. Very welcome are those students from the Monday session, representing their specific constituencies.
Download the Student Delegate Selection form »
Delegates have two primary responsibilities as the voice of student opinion for the school: selecting the recipient organizations for the Religious School's weekly
tzedakah collection
(based on the suggestions of their respective classes) and publishing the student newspaper
.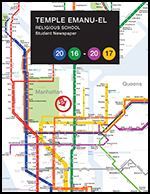 View our 2017-2018 calendar »
Download a copy of
our 2016-2017 newspaper »
Back to Religious School