---
The name "Passover" derives from Moses' promise that God would "pass over" the homes of Israelites on the evening when firstborn Egyptians were to be slain (Exodus 12:23). Reform Jews celebrate Passover for seven days.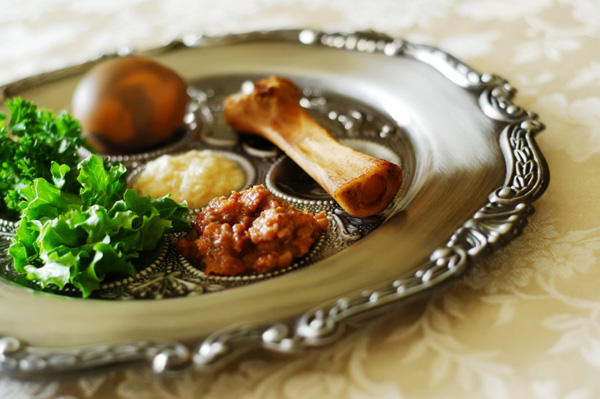 One of the major
elements of Passover is the seder (meaning "order"), a ritual dinner with a prescribed order of prayers, readings and songs that are found in a special book called the Haggadah. Another of the major traditions during Passover is a prohibition against eating
chameitz
, leavened foods made of wheat, oats, barley, rye and spelt (as well as rice, corn, peas, beans and peanuts in the Ashkenazic tradition). In place of
chameitz
, Jews are commanded to eat matzah during Passover — an unleavened product of the five grains — which serves as both a reminder of the haste in which the Jews left Egypt (having no time to bake leavened bread) and as a symbol of oppression because it was the food eaten by Jewish slaves.
Back to Family Holiday Activities