---
The Stettenheim Library is a lending library offering a rich array of the
latest fiction, nonfiction and contemporary periodicals of Jewish interest
for both adults and children.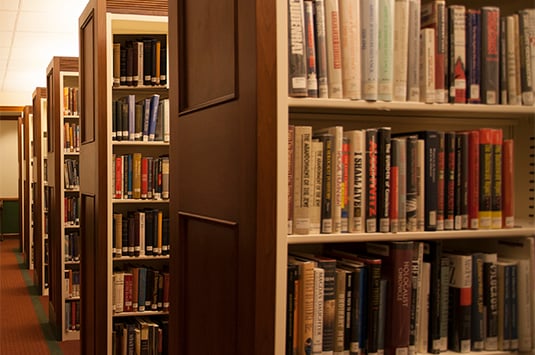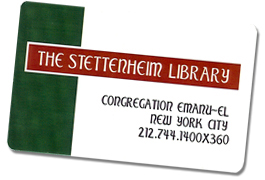 Library hours are
from 12 PM to 7 PM on Mondays,
12 PM to 5 PM on Wednesdays, and 10 AM to 5 PM on Tuesdays and Thursdays. The library is closed on Fridays and Saturdays. Temple members and registered Streicker Center students are encouraged to visit us to obtain a library card, as well as to browse and borrow from the collection.
Books also can be requested online or by telephone and then picked up at the One East 65th Street lobby desk.
Email our
Temple Librarian
, or call
(212) 507-9560
.
Search the online catalog »
---
Library News...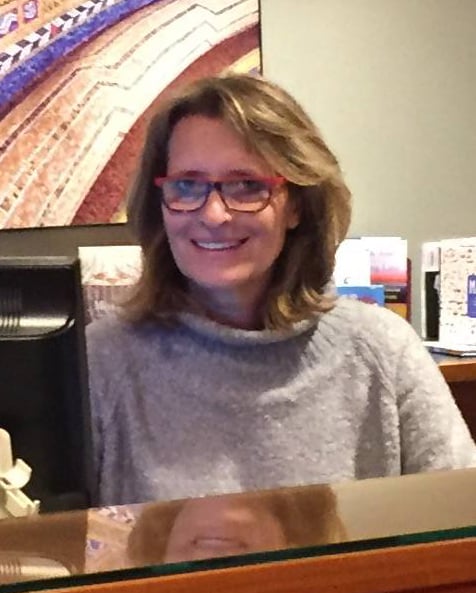 Congratulations to Ivan M. Stettenheim Librarian Marjorie Shuster,
recently appointed to the Syndey Taylor Book Award Committee — a prestigious honor awarded by the Association of Jewish Libraries. The Sydney Taylor Book Award is given to outstanding children and teen books each year that recognize Jewish values and Judaic literature. The award started in 1968, is named for the author of the classic "All-of-a-kind" family books.
THE PEOPLE OF THE BOOK

LENDING CART
A whole cart full of exciting new books is available in our 66th Street entrance lobby. Simply choose a book, sign it out, read it — then return it within two weeks. Each title is directly or tangentially related to a topic raised in the various programs and classes at Temple Emanu-El.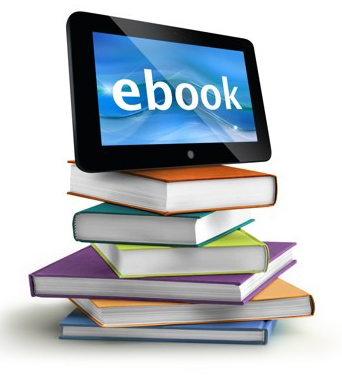 eBOOKs PROGRAM
Temple members now can get all the convenience of eBooks free of charge, available 24/7 from virtually anywhere with our
Library eBook Program
. The collection currently features more than 150 fiction and nonfiction titles — with new arrivals every month. Email
[email protected]
for help with setting up your account.
LET OUR LIBRARY HELP YOU BUILD YOUR JEWISH LIBRARY
Twice a year, each student in our Religious School will receive a book that builds and expands on topics raised in the school curriculum — from great heroes of our history, to the origins of our transitions, to contemporary topics.
Back to Lifelong Learning