---
Temple Emanu-El's Annual Fund reflects the essential partnership
between our members and friends and Congregation Emanu-El.
It provides important revenue to augment income from membership dues and
supports the temple's annual operating budget.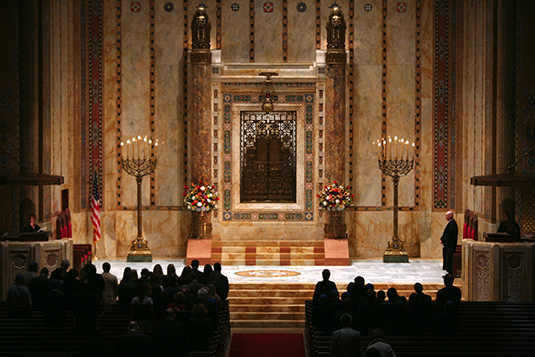 Photo by Christian Grattan
By bridging the gap
between dues and expenses,
the Annual Fund helps to provide relief from financial challenges.
In addition, a donation to the Annual Fund sustains the varied opportunities for spiritual,
intellectual and social enrichment available through the temple, including support for:
Devoted clergy and staff whose priority is our spiritual well-being
Worship services reflecting the beauty and dignity of our tradition as well as a variety of monthly supplemental worship opportunities for tots, families seeking greater participation and services created by and for those in their 20s and 30s


Life-cycle events customized for individual preferences
and to enhance personal experiences


Religious School, family education and teen programs employing contemporary pedagogical techniques and experiential learning
Tikkun Olam projects that repair the world through direct action
to improve the lives of others and also nurture our souls


Preservation and upkeep of our magnificent sanctuaries and buildings
All aspects of Temple Emanu-El depend on a successful Annual Fund. Every contribution to the Annual Fund affirms your commitment and helps assure the continuation of programs and services of the highest quality.
Contributions may be made
online with your credit card,
by phone or fax with your credit card, or by mail with your check. If you prefer to make your credit card donation over the phone, then please call Development Associate Gila Drazen at (212) 507-9525.
You also may
download a form
for completion and fax it with your credit card information to (212) 570-0826. Or, send the completed form by mail, with your check, to: Office of Development and Philanthropy, Congregation Emanu-El of the City of New York, One East 65th Street, New York, NY 10065.
Back to Donations