---
The Women's Auxiliary of Congregation Emanu-El
was born more than 90 years ago in the spring of 1922.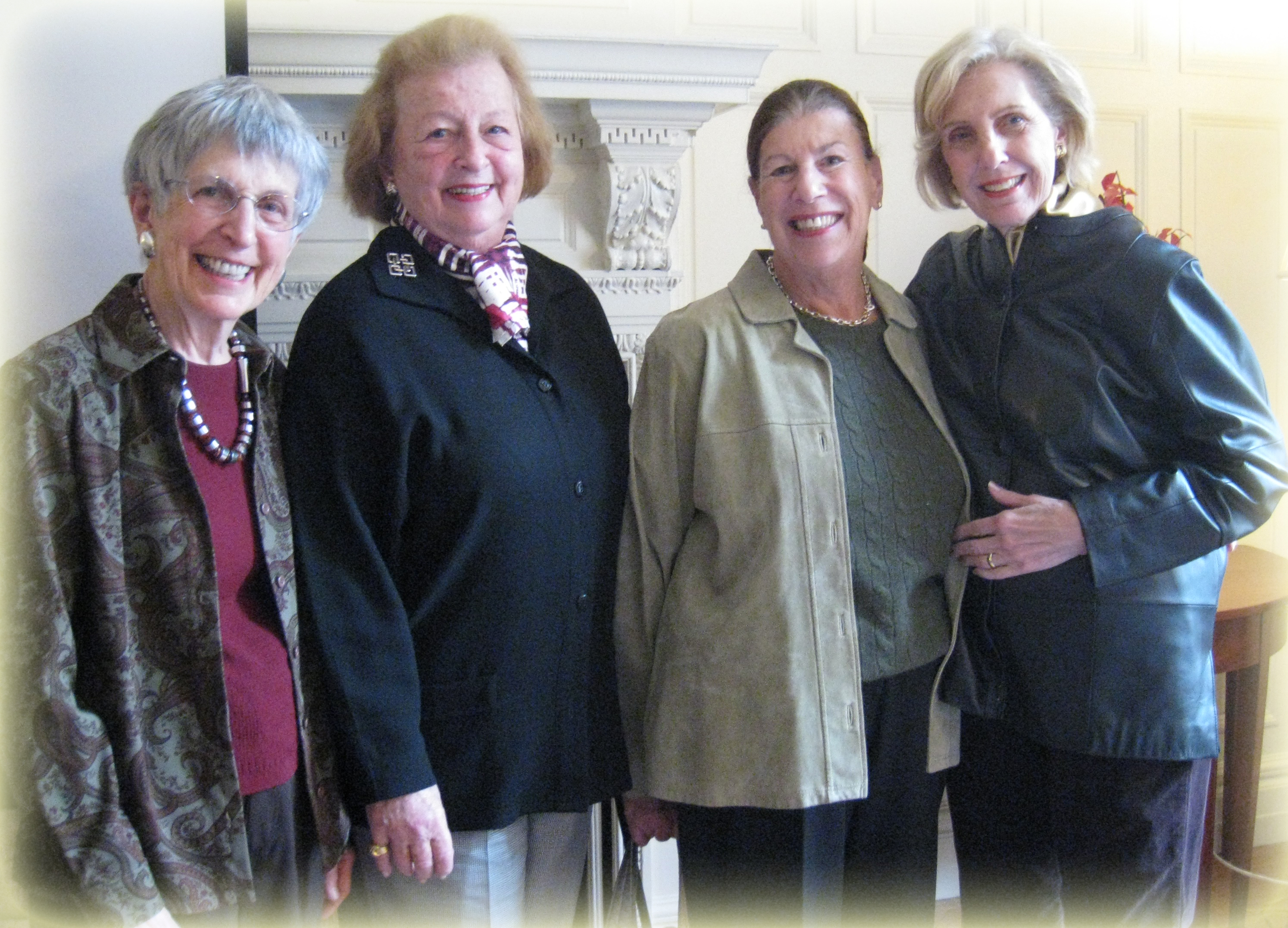 Today we are
a venerable nonagenarian, evolved from the Emanu-El Sisterhood of Personal Service founded by Rabbi Gustav Gottheil in 1889. In alliance with the United Hebrew Charities, the Sisterhood worked outside the Temple for the benefit of new immigrants from Eastern Europe.
After the newly created Federation of Jewish Charities took over these responsibilities in 1916, the Emanu-El Sisterhood functioned mostly as a sewing group. At Emanu-El at 43rd Street, Rabbi Enelow envisioned creating a women's auxiliary to foster the interests of the Temple through religion and fellowship. At the opening meeting, a like-minded trustee urged the women to teach faith to the younger generations.
The capable new organization grew rapidly, filling Temple needs. In 1929 it debated its goals and decided it was not enough to work for Temple and Judaism but needed to respond to non-sectarian as well as Jewish needs. They progressed from offering courses in flower arranging and Chinese cookery to aiding the outer community by providing scholarships, making recordings for the blind and providing entertainment at orphanages.
In those early days they presented programs on various topics, with such speakers as former Ambassador Henry Morgenthau, future President of Israel Chaim Weizmann, Columbia College professors and our own rabbis.
The Women's Auxiliary of today is a more sophisticated, educated group, with many professionals in medicine, finance and other fields. We continue to contribute to the Temple with funds for the sukkah and gifts for the
b'nei mitzvah
and confirmands, and we participate in the Temple's Second Seder. We initiated the Shabbat dinner with Rabbi Posner to encourage a feeling of family, and we join with the Men's Club and Department of Lifelong Learning in an opening program. Our annual luncheons have presented such distinguished speakers as Police Commissioner Ray Kelly and the late Wendy Wasserstein. We host book discussions with our rabbis and schedule trips to provide cultural experiences within a synagogue context. These expeditions range in interest from Gracie Mansion to the Chasidic enclave in Brooklyn.
The housewives of 1922 have proven that there always will be an important place for the volunteer, whatever may be the culture of the times.
— Jeanne Theodore and Phyllis Cohen
Back to Women's Auxiliary