---
Club 65 is a monthly social group/educational program for senior members of the temple, both men and women. The name is a reference to our street location and the age of membership eligibility. We look forward to meeting many new members!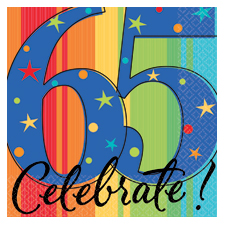 Sessions meet at 11 AM
on the second Tuesday of each month, with some exceptions. Attendees are invited to bring their own lunch.
Following is our program schedule for
2018
:
OCTOBER 9 —
Isaac Shapiro,"A Russian Jew in Japan during World War II".
He will discuss with us the memoir he is preparing about his survival there during the war.
NOVEMBER —
Tour of the Bernard Museum 2018 exhibition Home: Lens on Israel with a guided tour and talk from Curators Yael Eban and Warren Klein.
***Please note that the November event is currently being rescheduled. Check back for confirmation of new date.
DECEMBER 11 — Gary S. Brown,
Discussing Avoiding Scams and Frauds
Check back for updates for 2019
Participation in Club 65
is open to all temple members (men and women)
age 65 and over; attendance is free of charge. If you would like more information,
then please call
(212) 744-1400
.
Back to Men's Club