---
Having caring family nearby can be an invaluable practical
and emotional support for older people, especially those living alone.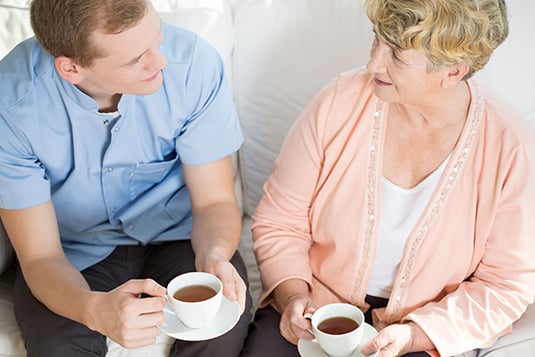 Photo: Katarzyna Białasiewicz / 123RF
Congregants age 48 onward without close family are invited to Community as Family (CAF), a cordial, confidential group that empowers its members to navigate the changes and challenges of getting older. CAF encourages community-building via deeper engagement in temple life through its many opportunities for friendship, worship, learning, and volunteering. Light refreshments are served and there are no commercial endorsements. Participation is open to temple members only. The next meeting is Monday, October 22, 6:00-7:30 PM in Room 602. RSVP to Community as Family by emailing
[email protected]
or calling 212-507-9603..
---
Read an article by temple member Wendl Kornfeld »
---
The international media has been paying increasing attention to the challenges faced by the growing demographic of the older un-familied, and many of the topics to be discussed at Community as Family are inspired by recent articles and blogs, including housing, caregiving, finance, technology and social issues.
Community as Family will meet on
Mondays
from
6 PM to 7:30 PM
on the following dates throughout the 2018-19 season:
October 22
November 26
December 17
January 28
February 25
March 25
April 22
May 20
Light refreshments will be served, and there are no commercial endorsements.
Participation is open to temple members only.

RSVP to
Community as Family
or
(212) 507-9603
.
Back to Community