---
In December 2015, Temple Emanu-El's Board of Trustees adopted a new "Statement of Vision" for the congregation. We present the statement below.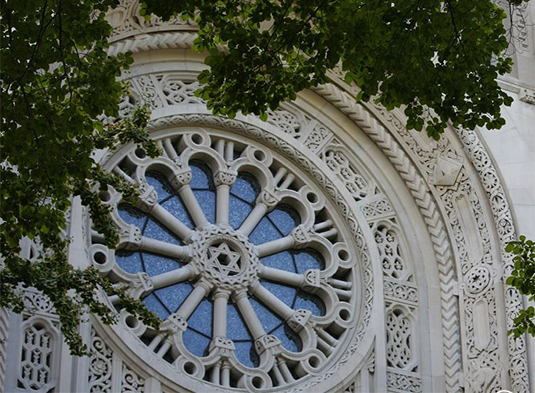 Download a copy of the statement »
Congregation Emanu-El of the City of New York:


A Bold Reform Congregation Where Warmth and Majesty Meet
Our Legacy
In keeping with our founding in 1845 as the first Reform Jewish Congregation in New York City, Temple Emanu-El continues to build upon its legacy of leadership and the timeless values of Jewish tradition as we strive toward a more just, ethical and compassionate world. We commit our spiritual, intellectual, physical and financial resources to strengthening our community today for a vital tomorrow.
Our Community
We are a community of warmth and awareness where every individual matters. We embrace our diverse membership and offer all who comprise it a meaningful life grounded in Judaism. Our membership's size and varied backgrounds, experiences and ideas are a foundational strength, providing opportunities for meaningful connections for all. We cherish the friendships made and developed through our active experiences in temple life.
Our Passion
We pride ourselves on our inspiring worship experiences; our lifelong opportunities to study, learn and grow; our remarkable tradition of philanthropy; and the fullness of our religious and cultural offerings. We value our historic role as a Jewish voice in New York City, our country and the world.
Our Commitment
Membership is an invitation to join a community of faith, hope and promise. We invite each member to engage actively in the dynamic life of our synagogue and thereby grow spiritually through prayer, intellectually through education and morally through righteous action
(tikkun olam)
. We affirm solidarity with the Jewish people and our historic presence in the State of Israel.
We look to the future with hope, determined to be worthy
of our name, Emanu-El, "God is with us."
Back to About Us