---
During the weekend of November 9 and 10, 2013, a group of U.S. Air Force cadets from Colorado, led by Rabbi Sarah Schechter, visited New York.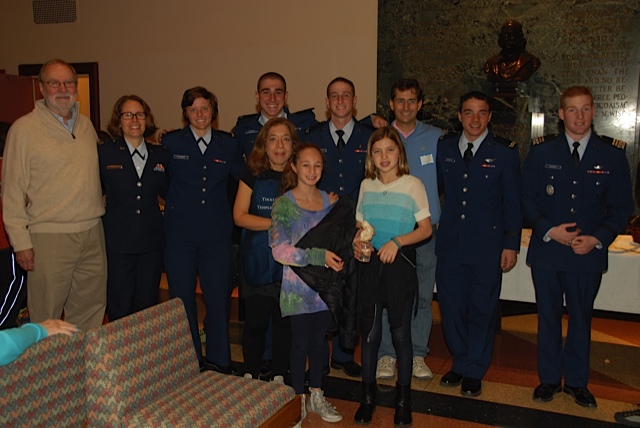 After a visit at West Point,
the group headed to Temple Emanu-El for Mitzvah Day — and lent a helping hand! — and a tour. They feasted on New York Jewish deli for dinner at Ben's before spending the night at the homes of three Temple families. Rabbi Schechter said she wanted to bring the cadets to Temple Emanu-El because she always remembered the Chanukah gift box she received from Emanu-El when she was stationed in Iraq.
Back to For the Troops
Click on the thumbnails to view larger versions of the photos.
(Photos by Gary K. Deane)