---
"I did not find the world desolate when I entered it,
and as my ancestors planted for me, so I plant for my children."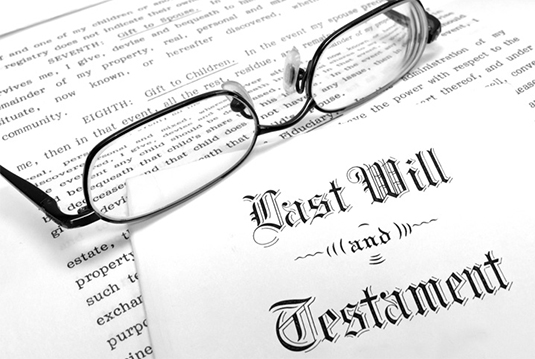 The sacred bond linking
generation to generation is strengthened through bequests and other types of contributions that represent investments in the future of Temple Emanu-El. There are a variety of ways to make gifts that ensure Emanu-El's continued strength and excellence for years to come.
PLAN A BEQUEST:
When you name Congregation Emanu-El as a beneficiary of your estate, you express your continued commitment to the temple and provide valuable support for all areas of the temple. These gifts may be made by designating Emanu-El in your will or living trust, as a beneficiary of a paid-up life insurance policy or a retirement plan, or through a life-income gift or testamentary trust.
The specific nature of your bequest will depend on your personal circumstances and objectives. Many members include outright bequests to Emanu-El by specifying a gift of cash, securities or other property. This may be done by gifting a specific asset or dollar amount or as a percentage of your estate.
Some members prefer to make their gift as a residuary bequest. After providing for named beneficiaries, you may designate Emanu-El to receive all or a portion of the balance of your estate.
Retirement-plan assets and paid-up life insurance policies are also appropriate as contributions. Emanu-El may be designated to receive the proceeds of IRA or other tax-deferred retirement plans and of life insurance policies on the beneficiary designation forms filled with the custodial institutions.
Testamentary trusts may be created to provide annual income for one or more living beneficiaries. It is possible to direct that, upon their death, the remainder passes to Emanu-El.
Your professional advisors can suggest ways to include Congregation Emanu-El in your estate plan. The Department of Development and Philanthropy also offers personalized gift planning to help you plan your donation to Emanu-El in order to maximize tax advantages and ensure your ultimate gift to Emanu-El.
---
MAKE A LIFE-INCOME GIFT:
Did you know that it is possible to make a generous gift to Congregation Emanu-El and receive an income for life? For some, this is the perfect way to achieve your philanthropic goal of supporting the temple while also not diminishing (and in some instances even enhancing) your present income, depending on your age. This type of gift also may provide you with a current income-tax deduction, as well as the comfort of knowing that you will be helping to secure Emanu-El's financial future.
There are a number of ways to make this type of gift, including
Charitable Remainder Trusts
and
Charitable Gift Annuities
. In order to find the one that is most appropriate for your circumstances, please contact
Robyn Weinstein Cimbol, Senior Director of Development and Philanthropy
. She will work with you and your financial advisors to customize a gift just for you.
---
JOIN THE HERITAGE SOCIETY:
The Heritage Society is an honorary group formed to recognize those devoted member and friends of Emanu-El who have included a provision for Emanu-El in their estate plans. Bequest intentions and life-income gifts qualify one for membership in this esteemed society. The congregation expresses appreciation annually to members of The Heritage Society with a special program exclusively for this group.
---
RESERVE A DEDICATION:
An individualized commemorative opportunity, to perpetuate your name or that of a loved one, may be available to you, depending on the nature of your intended gift.
---
Want to learn more?
For more information, or to discuss any matter in strict confidence, please contact
Robyn Weinstein Cimbol, Senior Director of Development and Philanthropy
. Thank you!
Back to Donations