---
For the past 70 years, the dedicated men and women of the Readers Panel
have led Temple Emanu-El's Sunset Service at 5:30 PM, every Sunday through Thursday (except holy days and festivals).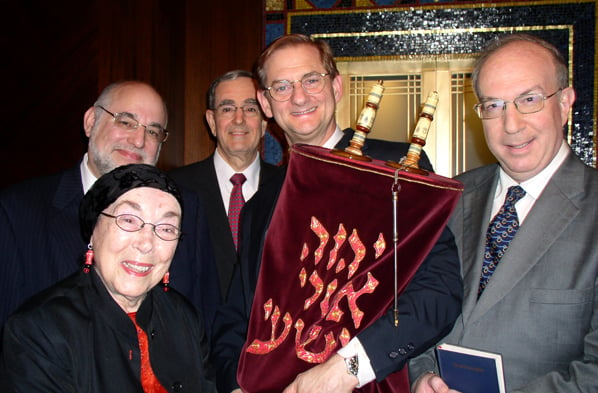 Worship is conducted at Temple Emanu-El every day of the year.
The Sunset Service began in 1945 when members of the Men's Club committed themselves to lead worship on all days except those of Shabbat, holidays and festivals. Since then, a countless number of volunteers have sustained our Sunset Service with remarkable fidelity and devotion.
Today, the Readers Panel includes women and men from throughout the congregation. It is supervised by Senior Rabbi Joshua Davidson. While the panel remains under the auspices of the Men's Club, participation is open to all congregational families — including teenagers who have completed their bar or bat mitzvah studies.
Volunteer congregants are needed to continue this magnificent tradition. Each reader leads the service about once a month. Readers acknowledge readily that leading the service — and thereby enabling others to worship — is a deeply fulfilling experience.
---
Read what members of the Readers Panel
say about participating in this experience »
---
If you are a temple member and are interested in becoming a reader, then send an email to
[email protected]
, or call
(212) 744-1400, ext. 251
.
Note: Temple Emanu-El's Sunset Service is open to the public. Attendees should enter at the Marvin and Elizabeth Cassell Community House, One East 65th Street.
Back to Men's Club