---
Like all sanctuaries, Temple Emanu-El is a visible token of the presence of God in the midst of His people. It sheds a beauty that is the beauty of holiness, and it stands as a beacon light in a tradition that stands on the high places as the champion of justice, brotherhood and peace.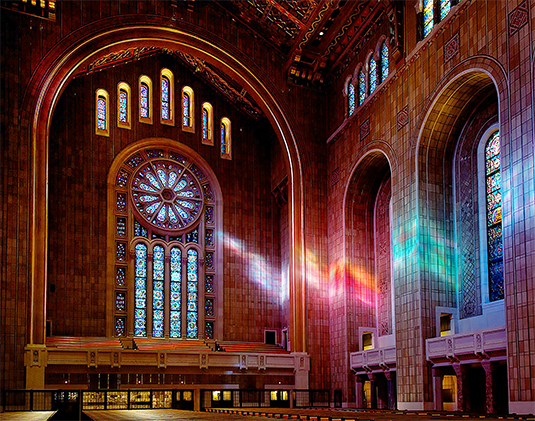 Founded in 1845, Temple Emanu-El is the third oldest
Reform Jewish congregation in the United States.
Its odyssey mirrors that of the Jewish community in New York. Originally located on a remote corner on the Lower East Side, it moved progressively, both geographically and spiritually, further uptown, and is now located in the very heart of New York City, on the Upper East Side.
With a membership of more than 2,100 families and more than 10,000 individuals, Emanu-El has one of the largest congregations of Jewish worshipers. Our Fifth Avenue Sanctuary, which seats 2,500, makes Emanu-El one of the most monumental Jewish houses of worship in the world. Within our walls, an enormous range of social, educational and cultural programs are offered.
All who come to us in peace are welcomed with love.
Back to About Us