---
Among the things unique about Temple Emanu-El
is its continued use of the Union Prayer Book in its worship.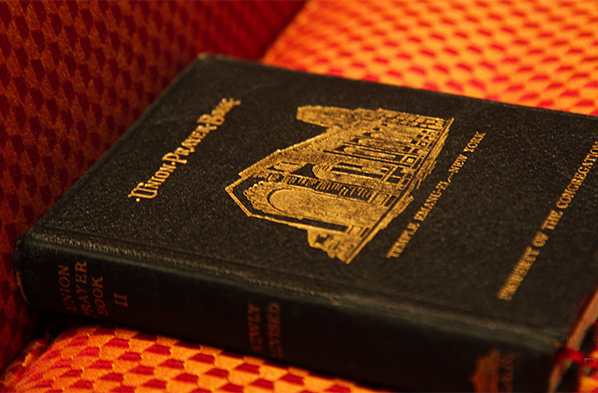 Conceived in the late 19th century by the growing Reform Movement in America,
the
Union Prayer Book
(ultimately revised several times) is a work that combines the essence of Jewish tradition along with a spirit of classical dignity. By evoking the feeling that prayer is truly different, use of the
Union Prayer Book
is an attempt to reach a mode of thinking and feeling that transcends the ordinary here and now and that seeks the realms of the sublime.
In June 2015, Temple Emanu-El began using at services an updated version of the
Union Prayer Book
with gender-sensitive poetry and prose, as well as contemporary idioms and transliterated Hebrew. This offprint was created for us by Rabbi Howard Berman, executive director of the Society for Classical Reform Judaism and co-editor of
The Union Prayer Book: Sinai Edition, Revised,
the contemporary-language version published in 2012. In February 2016, Rabbi Berman was our scholar in residence to discuss "Liturgical Evolution and the Union Prayer Book" and to lead us in a community conversation about Temple Emanu-El's liturgical journey.
Listen to Rabbi Berman's sermons »
Temple members who wish to express their thoughts about what they value in a prayer book should
send a message to our rabbis
.
Back to Worship Services